<!- flooble ->earth, wind and rider wool bicycle clothing jersey jersies cycling




Earth, Wind and Rider
Wool Cycling Jerseys from Harris Cyclery
Model # P106B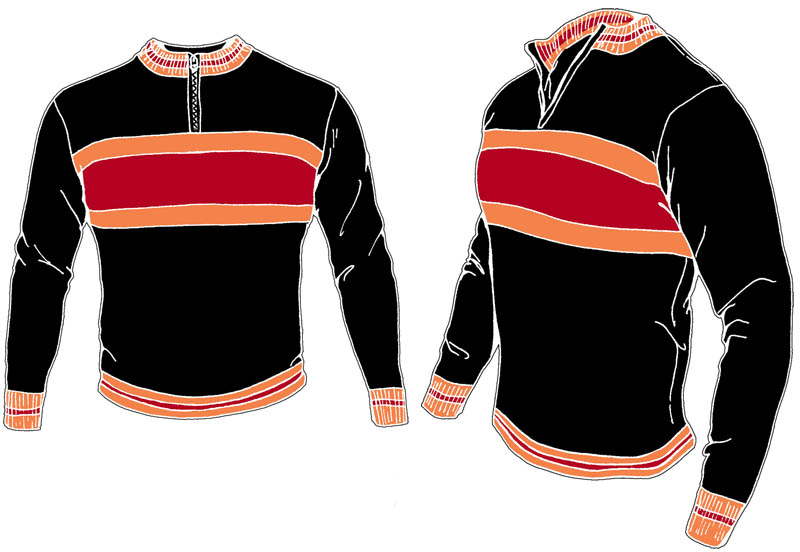 This model is generally kept in stock in sizes S, M, L & XL
We at Harris Cyclery are delighted to offer traditional wool cycling wear from Earth, Wind and Rider. If you haven't yet experienced the comfort and style of traditional wool cycling jerseys, you don't know what you're missing!

Wool is naturally anti-bacterial which keeps it body odor free. It has superior temperature regulation properties, permitting the body to maintain a lower core temperature in heat and insulating the body in the cold keeping you warm even when wet.

Wool has the widest comfort range of any fiber in the world. Extremely breathable for evaporating sweat. Ride for hours and stay dry. Tour for days without washing. No more stinky jersey. Less layering. Once you try it, you will know the difference!

The utility of the fiber itself is evident in intense, cold-weather or high-performance applications, where wool distinguishes itself from cotton and polyester-plastic fabrics by offering superior breathability, temperature regulation, moisture control, and inherent anti-microbial properties.

EW&R wools are comfortable, non itchy/scratchy, because the wool is thin fibered. These wools can be worn by almost anyone without the discomfort caused by thick, coarse wool fibers. For anyone who has ever been leery of wool, or found earlier wools uncomfortable, you've got to try these modern wools to believe how truly comfortable they are."