[an error occurred while processing this directive] Interbike Las Vegas 2003 Photos by Sheldon Brown Las Vegas Outdoor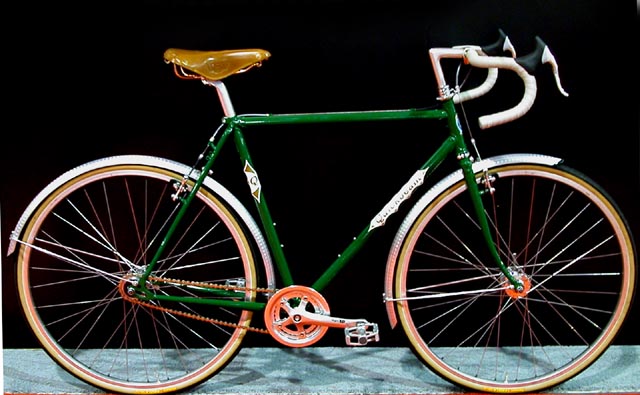 Quickbeam Singlespeed from Rivendell
Rivendell plans to put this model into limited production. It features a double-sided freewheel type hub (only one freewheel supplied) and a double chainring for manual shifting.

Features angled rear-opening forkends so that you can use different gears/axle positions without need to reset your brake shoes.

Unfortunately, the supplied rear hub won't accept a fixed-gear lockring.
URL: https://www.sheldonbrown.com/lasvegas/2003