Search sheldonbrown.com and sheldonbrown.org
My Motobécane Grand Record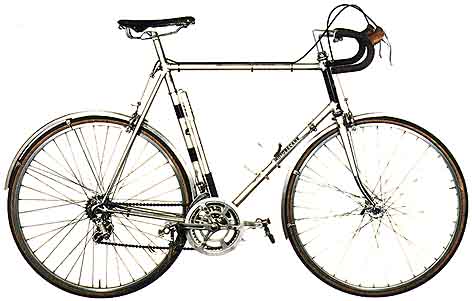 Click for a larger image.

I couldn't resist this bike when I found it at a yard sale. Unfortunately, it's a bit too tall for me, so I wound up selling it.

It has a 25 inch frame (63 cm center-to-top; 61.5 mm center-to-center)
With a 23 1/4" (59 cm) top tube.

This is a lovely mid-70s sport touring 10 speed, of unusually high quality. It features:

The paint is in quite good condition, but the Reynolds decals are in poor shape. This bike appears to be a quite low-mileage machine, despite its age. When I bought it, it was covered with dust, but everything was in good mechanical condition.

If you would like to make a link or bookmark to this page, the URL is:
https://www.sheldonbrown.com/org/moto-grand-record.html