<!- flooble ->
Single-Chainring Cranks and Cranksets
from Harris Cyclery
165 mm is Good!
We generally recommend 165 mm length cranks for road fixed-gear use. This shorter length makes it easier to spin faster cadences, and also reduces the risk of striking a pedal while cornering (with a fixed gear, where you have to pedal through the corners, this can be an issue.)
Sugino RD Crank Sets $129.95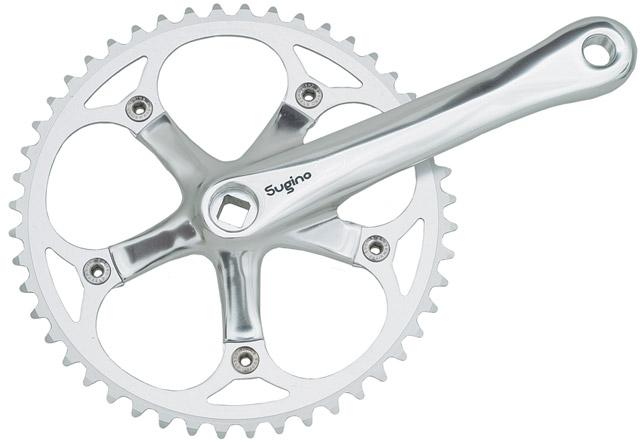 Beautiful Sugino Forged cranks with single 48 tooth 3/32" chainring for singlespeed/fixed-gear use.

Available in 165, 170, 172.5 and 175mm arm lengths.
Left & right set.
Popular 130mm (road standard) bolt circle.
575 grams.
Chainline with a 103mm Bottom bracket is 45mm**.
107mm Bottom bracket matches 126mm & 130mm frames.
Click here for matching bottom brackets **NOTE: There's some conflicting information, online, as to which bottom bracket width gives you the best chainline. We have found that, in almost all cases, the 107mm BB is the best match, including frames with 120mm spacing.

Origin8 Singlespeed Crank Sets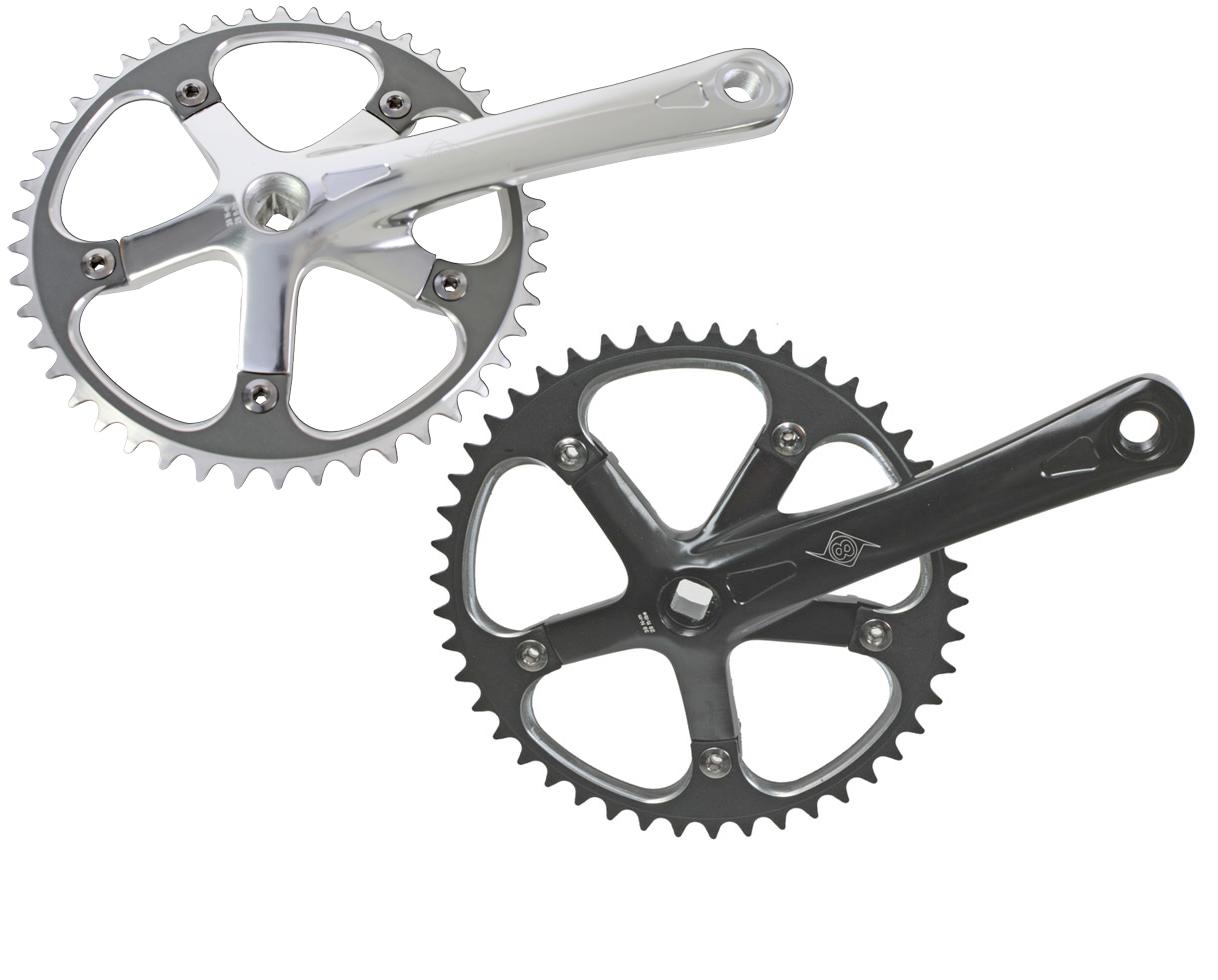 Alloy cranks (left & right) with single 46 tooth chainring for singlespeed/fixed-gear use.

Not as nicely finished as the Sugino RD, but more affordable.
Note: The finish has improved greatly since first being introduced.
Popular 130 (road standard) bolt circle.
46 tooth x 3/32"" Alloy chainring
Crank bolts included!
103mm Bottom bracket matches most track frames.
URL: http://harriscyclery.com/cranks.html
Copyright © 2005, 2008, 2011, 2012, 2013, 2014, 2015 Harris Cyclery