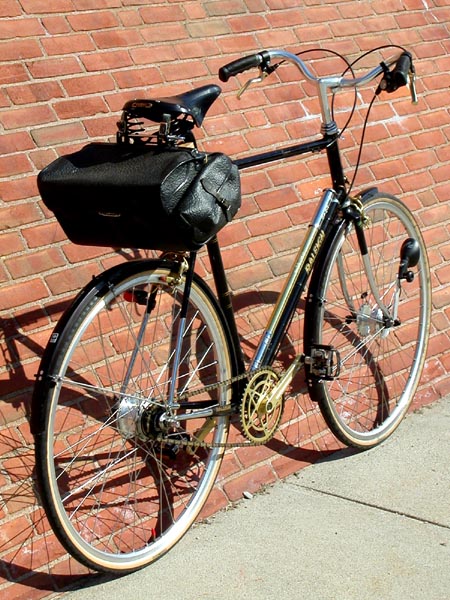 My Raleigh Competition "Superbe" is intended to be an interpretation of the classic Raleigh Sports/Superbe 3-speed, only with higher-quality materials and with improved modern technology.

The frame is a classic Raleigh Competition, originally a 10-speed racing machine. It appears to be a 1976 model, all Reynolds 531 butted tubing, with Hurét dropouts.

I have equipped it with a Shimano Nexus 7-speed internal-gear hub, and a Shimano Nexus generator front hub.

Assorted gold anodized parts accent the gold trim on th black frame.

Rims are lightweight Mavic clinchers, with Panasonic/Rivendell Roll-y Pol-y tires.
URL http://sheldonbrown.com/org/raleigh-competition