See also the separate article on the mechanics of converting an existing bike to fixed gear: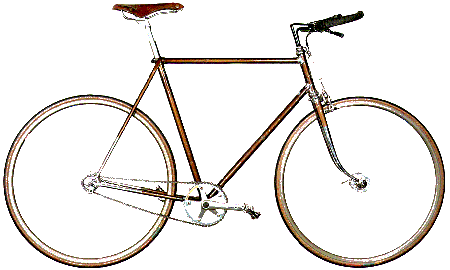 What is a Fixed-Gear Bicycle, and Why Would You Want One?
Fixed for Fun
Fixed for Fitness and Form
Fixed for Feel
Fixed for (e)Fficiency


Track Bicycles
Fixed-Gear Road Bicycles
Fixed-gear Mountain Bikes


Drivetrain
1/8" or 3/32" Chain?
Chain/Sprocket Life Extension
Centering Chainwheels
Rear Wheel Installation


Gearing
Big or Small?


Flip-Flop Hubs
Pedals
Mounting Technique
Dismount Technique
Braking
Skip Stops
Skid Patches
Fixed-gear dangers:
Pedal Strike
Derailment and Wheel Lock
Catching Fingers, Trousers, Shoelaces